For Custom Choice Order

Pickup

In the Custom Choice Order, we recommend the following pickups.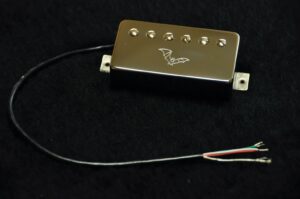 *LH-62P set – The natural and solid tone based on the PAF style vintage humbucker
*LH-35 set – An all-round type that has a good attack and a clear tone, and covers a wide range of styles from bluesy to modern drive with a good sense of power and good sustain
*LH-MF set – Modern vintage tone with a moderate output, a clear natural rise and a warm vintage taste
*Natural Tone – The clear, firm and well-balanced tone can be used for a wide range of sounds, including jazzy sounds and crisp crunch sounds. This is the lowest output among Sugi guitar PUs.
*Bat engraving pickup cover (available only for Humbacking pickups)
Click the image to see the details.